About KFS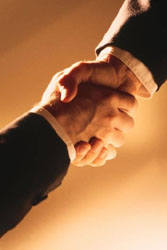 Kuitu Financial Services, Inc., was founded in 1969 by James H. Kuitu and since has grown to include sons, Eric J. Kuitu and Justin R. Kuitu. Our distinctive team approach has allowed us to earn a reputation for providing advice and value-added ideas desigend to help save our clients time and money.
Commitment
We work to ensure that every one of our clients is educated about the plan we set forth and we remain focused on getting each client to their desired end result. At the same time, our team remains diligent in keeping clients informed of economic and market factors that may challenge their financial objectives. To help you complete your financial game plan, we have established relationships with legal and tax professionals.
Our Principle
We believe that providing investment clarity to our clients by communicating with them on a regular basis provides a foundation for a successful relationship.
Mission
Our mission is to build and maintain long-term client relationships by managing risk, identifying inefficiencies within financial portfolios, as well as, striving to protect and leverage wealth while enhancing the client's quality of life.
Why Us?
We deliver advice that comes through real life experiences, not just a manual!

We offer a free initial consultation and client review to determine if there is an opportunity for a relationship.

Our office team is both securities registered and insurance licensed which allows us to provide knowledgeable answers to questions in an accurate and timely manner.

Our diverse and unbiased team has over 88 years of financial services experience